If you took me out to an Italian restaurant, chances are high that I'd end up ordering something that looked a bit like this. Something with vibrant, simple flavours and lots of greens. Although I'm not sure I've ever been to a restaurant that put two kinds of broccoli on one plate (but it really works).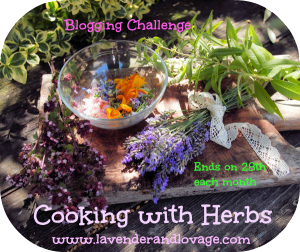 This dish was inspired by two different blogging challenges this month: Jacqueline's
Pasta Please
and Karen's
Cooking with Herbs
.
Pasta Please this month is hosted by The Spicy Pear, and the theme is
pasta recipes with garlic
. For Cooking with Herbs, the suggestion for January was to
include some citrus
. The idea of making a dish that combined lemon and garlic on one plate was just too delicious to resist, and so this recipe was born. Broccoli just felt like most the natural vegetable to accompany these flavours.
This dish requires a little attention to timing, as you don't want the pasta to be sitting around going cold, but other than needing to be awake to that, it's a very simple method.
... and it didn't last long ...
Lemon & Garlic Linguine
Serves 2
200g (8oz) linguine (dry weight)
200g (8oz) sprouting broccoli stalks
For the sauce:
1 small red onion
8 cloves garlic
1 lemon
100g (4oz) broccoli florets
4tbsp olive oil
handful flat leaf parsley
black pepper
Finely chop the onion, and slice the garlic.
Zest and juice the lemon. Reserve a small amount of zest for garnishing.
Chop the regular broccoli florets into small bite-sized pieces. Trim the sprouting broccoli stalks, and consider halving any particularly large ones, but leave as large pieces.
Heat half of the olive oil in a large frying pan over a medium heat, and add the onion, garlic, chopped broccoli florets, and lemon zest. (Really, do pick out a large pan, because you'll be adding the pasta to it later!)
Meanwhile, cook the linguine according to the packet instructions (mine took 7 minutes) and steam the sprouting broccoli (about 5 mins). I did both at once by cooking the pasta in the base of my steamer pan, just to save on washing up!
Reduce the heat on the frying pan once the onion is softened, and the broccoli tender and starting to brown. Add half of the lemon juice and season liberally with black pepper and parsley leaves.
Drain the pasta and add to the frying pan, a little at a time, stirring through. (Don't worry if a small amount of pasta water also ends up in the frying pan.)
Add the remaining olive oil and lemon juice, and mix thoroughly before removing from the heat.
Serve on large plates along with the sprouting broccoli.
Garnish with a little extra parsley and the reserved lemon zest.